The second match of Asia Cup 2022 between India and Pakistan (IND vs PAK) is going to be played at Dubai International Cricket Stadium, whose fans are eagerly waiting. This match will start at half past three but the fans are interested that it is not taking the name of the end. Even before the match, fans are sharing their reactions on Twitter. Some are telling lies to Pakistan and some are sharing funny memes.
Fans are eager before the match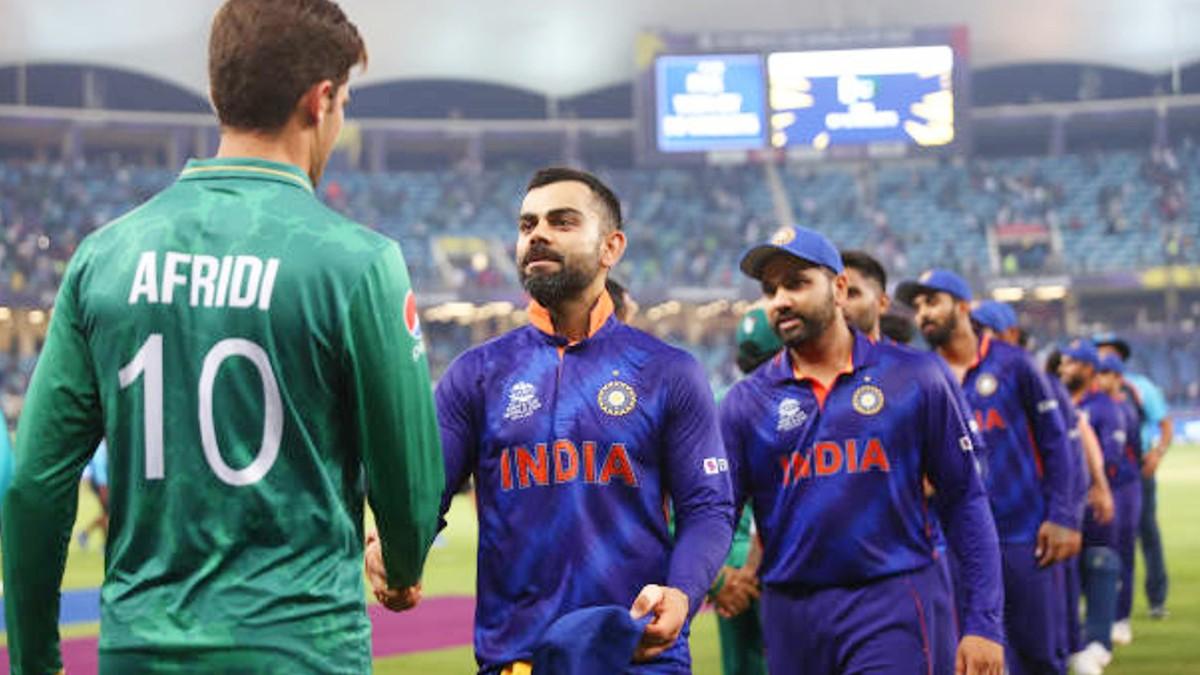 The match between India and Pakistan (IND vs PAK) has not started yet that even before that there has been an atmosphere of war on Twitter. This match between the two teams becomes two countries because the history of India-Pakistan has been something like this. Meanwhile, how fans have given great reactions on Twitter. Let's take a look at it.
When it's #INDvsPAK match tonightINDvsPAK pic.twitter.com/f4lhdR26nj

— Badsah Raghav (@Raghav35741320) August 28, 2022
#INDvsPAK #AsiaCup2022
Hasne wale memes jeetne pe , rone wale memes haarne pe…. Both meme folders are ready pic.twitter.com/rTVHPob41z

— One Tip One Hand🌍😎 (@VVMparody) August 28, 2022
#INDvsPAK #TwinTowers
Indians
At morning,
Waiting for After Demolition
Twin tower Waiting for IND
Demolition vs PAK MATCH pic.twitter.com/6qJc2ZD0Jp

— Kapil Pariya (@KapilPariya05) August 28, 2022
All this fills bitterness in the mind of the spectators.. Cricket is not playing anymore.. #INDvsPAK #PakVsInd https://t.co/oS4zvDz7He

— MISHRA (@itsMishra__) August 28, 2022
Waiting for this#INDvsPAK pic.twitter.com/MtmexjDxza

— Dhriti banerjee (@dhriti908) August 28, 2022
RT please India and Pakistan cricket Fans right now , for more videos please subscribe our YouTube channel link in bio #INDvsPAK #IndiaVsPakistan #AsiaCup2022 #PakVsInd #cricket pic.twitter.com/f6Id2JiYyS

— Kidsonreel (@kidsonreel) August 28, 2022
Pyare Bachho,Jo Kuchh Karna Tha Kar Lo Abbu Aarahe Hai #indvspak #tanay #AsiaCup2022 #AsiaCup pic.twitter.com/n2S4MzdrXZ

— _Speaking_shubh_ (@Shubham94458590) August 28, 2022
jo jeeta woh sikandar aaj dekhte hai sikandar kon huta ha #INDvsPAK #INDvPAK #PakVsInd #PAKvIND

— ملک اسین (@FreeTweets2022) August 28, 2022
#INDvsPAK pic.twitter.com/9nYqZB2Ggj

— Sulabh Jain (@sulabh583) August 28, 2022
#INDvsPAK #TwinTowers Like today Pakistan will also collapse? @LataAga1_ @doctorrichabjp @pathak__saab @RajsBJP @KapilMishra_IND @ApurvaPurohit2 @TripathiMandal @druditatyagi @ChandniPathak19 @ushagovil2210 @daniak_shay_45 @abhishGa @MickeyShu2 @AnandDubeyBJPUP #IndiaVsPakistan

— Pankaj Tripathi (@Pandit_PankajT) August 28, 2022
Hassan Ali ko team mein rakhne se pehle pooch liya kro ke susral ki traf se khelega ya Ghar? #PAKvIND #INDvsPAK

— (@fizayisuffer) August 28, 2022