Everyone in Free Fire MAX loves to use emotes. It is a means of entertainment inside the game. Emotions are added to the game over time and there are tons of great emotes in the in-game store right now. There are many emotes that cost close to 399 diamonds. You could use those emotes. That's why in this article we will talk about the best emotes in this price.
---
5 best emotes in Free Fire MAX that you can get for 399 diamonds
5) Threaten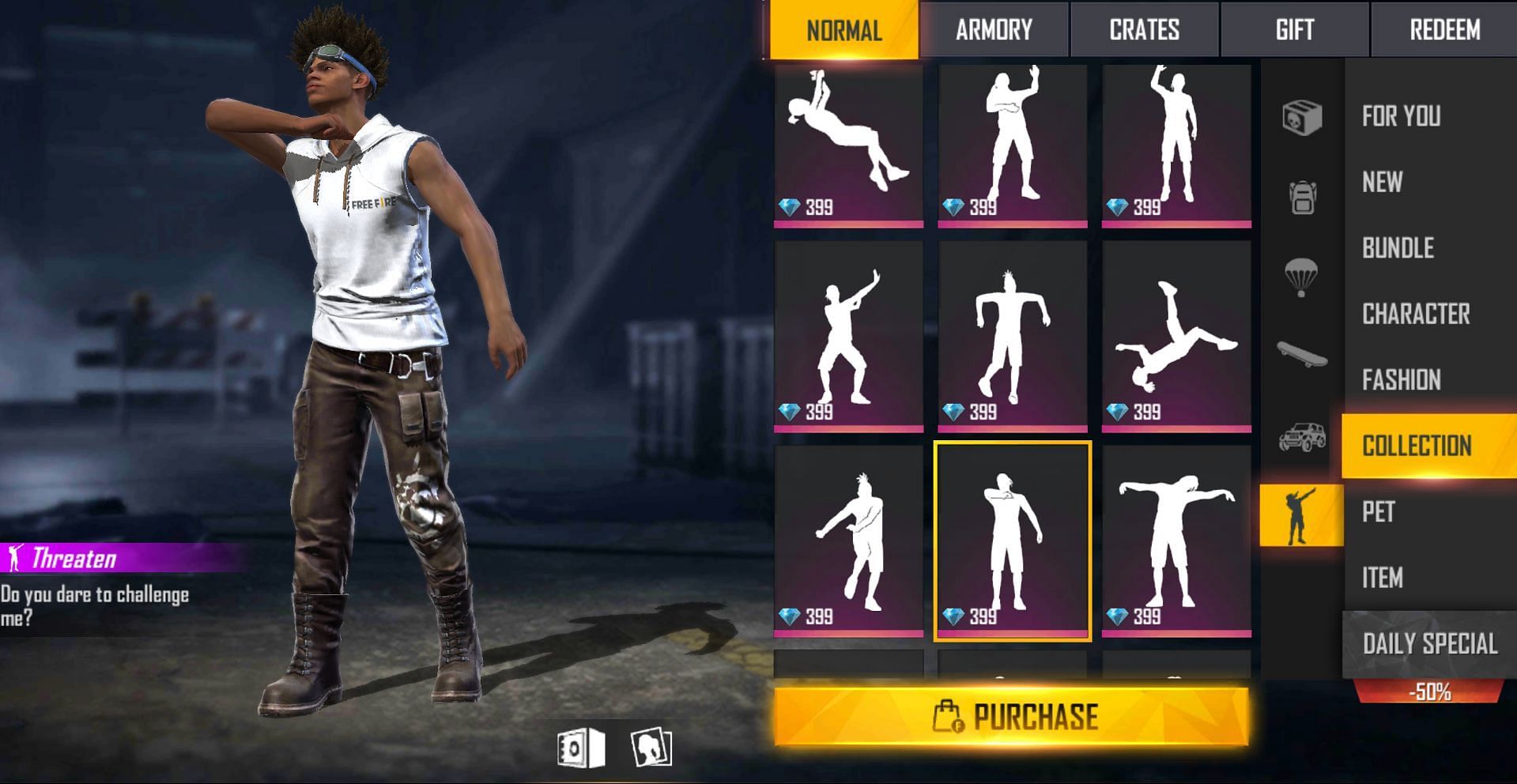 Loves the "Threaten" emote. You can use it to tease your opponent. Many people use it to make fun of the knocked out player.
---
4) LOL
Like Threaten, you can use this emote to tease your opponent. In this, the player is laughing loudly by holding his stomach. It looks very nice.
---
3) Moon Flip
Moon Flip is very much liked because as its name suggests, this emote uses strong moves. YouTubers use this move a lot.
---
2) Si!
"Sii!" Emote was brought to the Indian Free Fire MAX servers in January 2021. Actually it was brought up in collaboration with Ronaldo.
---
1) One-Finger Pushup
One-Finger Pushup is a very good option. Many times players have also got it for free. This allows the character to perform pushups on one finger.
Note: In this article, the author has given his opinion about emotes. Everyone's preference may be slightly different.
Edited by Ujjaval E-Sports